Are you ready to supercharge your NFT applications? Look no further than Center's API Directory! We're excited to announce the launch of this new section of our website, where you can find all the information you need to harness the power of our NFT APIs.
Center's API Directory is designed to be your one-stop resource for all things related to our NFT APIs. Whether you're a seasoned developer or just starting out, this comprehensive resource has something for everyone. From endpoint overviews to code examples and FAQs, our API Directory has you covered.
Endpoint overviews: We provide detailed descriptions of all of our API endpoints – including major use cases and why builders love to use them. If you want an overview of what our endpoints can do, this is a great place to start.
Frequently Asked Questions (FAQs): Got questions? We've got answers! Our API Directory features a comprehensive FAQ section that addresses common questions and concerns related to our APIs. From general inquiries to detailed technical questions, our FAQs cover it all.
Code Examples: We understand that seeing is believing. That's why our API Directory includes code examples that demonstrate how to use our APIs. No matter what you're building, our code examples will help you get started quickly and efficiently.
Links to detailed API Documentation: Need more information? Our API Directory provides easy access to our documentation. You can find everything you need to know about how to interact with our APIs, including request and response formats, authentication methods, and error handling. Our documentation is written in a clear and concise manner, making it easy to understand and implement in your applications.

Center is committed to providing developers with the best possible experience. Our API Directory is designed with our users in mind, making it easy for developers of all levels to access the information they need to build powerful NFT applications. With detailed descriptions, code examples, FAQs, and links to external documentation, our API Directory is your go-to resource for all things related to Center's NFT APIs.

Seem interesting?
Building an NFT-related application may seem daunting, but our APIs can help abstract away complex infrastructure details so you can focus on what matters to your users.
We already support a wide variety of applications, including NFT marketplaces, wallets, data intelligence tools and portfolio trackers.
Ready to get started?
Need help or want more information?
About Center
The Center API is a multi-chain, high-performance NFT API designed with speed and developer productivity in mind. Our seasoned team has working experience at Coinbase, WhatsApp, Facebook, Google, Square and Paradigm. We've led teams and built products where scalability, performance, and security are paramount — and we bring that mindset to everything we build.
To date, Center has indexed over 150TB of NFTs across 14 chains. We offer a a 99.999% uptime SLA and support users ranging from individual hackers to large enterprises.
Our APIs also power center.app, an NFT search engine that we are building. We encourage you to check it out!
What is an NFT API?

Building NFT-related applications from scratch is complicated. It might require indexing multiple chains, ingesting vast quantities of data, and meticulously building low-level infrastructure to ensure all of the data is processed correctly. This could take engineers months to get right before they even start building an application.
Our APIs allow builders to abstract away this complexity and focus on building useful products for end users right away— we take care of the infrastructure and low-level technical details. With just a few lines of code, builders can use our APIs for a range of use cases including NFT rendering, search and data retrieval.
Our Investors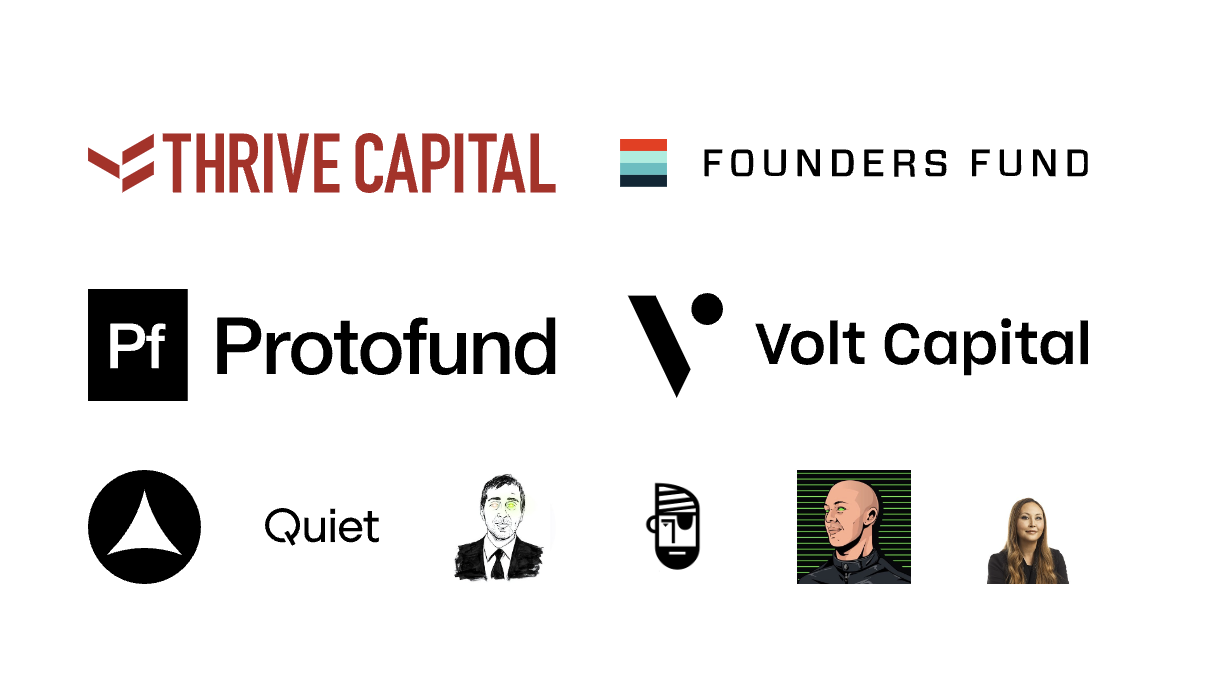 Our Team