We are thrilled to announce exciting news - we have lowered the price of our Builder plan from $49/month to $1/month! At Center, we are committed to making our NFT API accessible to as many builders as possible, and this price reduction is a significant step towards that goal.
Already heard enough? Sign up for a Builder plan now.

As you may already know, Center offers three plans to cater to different needs - Free, Builder, and Enterprise. Our Free plan remains free, and our Enterprise plan continues to be custom, allowing users to reach out to our team for personalized pricing. But we are especially excited about the new pricing for our Builder plan!
Why are we doing this?

It's simple - we want more builders to try out our powerful NFT API and experience the full range of features and capabilities it offers. We believe that by making our Builder plan more affordable, we can encourage more developers, entrepreneurs, and creators to leverage the power of our API to build innovative and creative NFT projects.
What can you do with our Builder plan?
Make 10x more requests: Our Builder plan offers 100K monthly compute units, and a minimum rate limit of 50 compute units / second. That means you can make 10x more requests compared to our Free plan.
Access our leading NFT API: You'll have access to our API across all chains that we support. We can provide NFT rendering, ownership information, floor prices and volume, orderbook information, NFT metadata, search and much more. Let us worry about providing up-to-the-chaintip data –  you can focus on building.
Manage Teams: You'll unlock access to Team management functionality. Easily add team members to your projects for seamless collaboration.
Receive priority access to the Center team: Builder customers receive priority access to the Center team. Need help, have a question or want to request a feature? Let us know and you'll receive a rapid response.
Sounds great, I'm in!
If you've been waiting to try out Center's NFT API or looking to upgrade from our Free plan, now is the perfect time! Our new Builder plan pricing of $1/month makes it easier than ever to access all the powerful features and capabilities of our API. Don't miss this opportunity to supercharge your NFT creations.

Ready to get started? Sign up for a Builder plan today and take your projects to new heights!
About Center
Center is a multi-chain, high-performance NFT API designed with speed and developer productivity in mind. Our seasoned team has working experience at Coinbase, WhatsApp, Facebook, Google, Square and Paradigm. We've led teams and built products where scalability, performance, and security are paramount — and we bring that mindset to everything we build.
To date, Center has indexed over 150TB of NFTs across 14 chains. We offer a a 99.999% uptime SLA and support users ranging from individual hackers to large enterprises.
Our APIs also power center.app, an NFT search and discovery tool. We encourage you to check it out!
What is an NFT API?

Building NFT-related applications from scratch is complicated. It might require indexing multiple chains, ingesting vast quantities of data, and meticulously building low-level infrastructure to ensure all of the data is processed correctly. This could take engineers months to get right before they even start building an application.
Our APIs allow builders to abstract away this complexity and focus on building useful products for end users right away— we take care of the infrastructure and low-level technical details. With just a few lines of code, builders can use our APIs for a range of use cases including NFT rendering, search and metadata retrieval.
Our Investors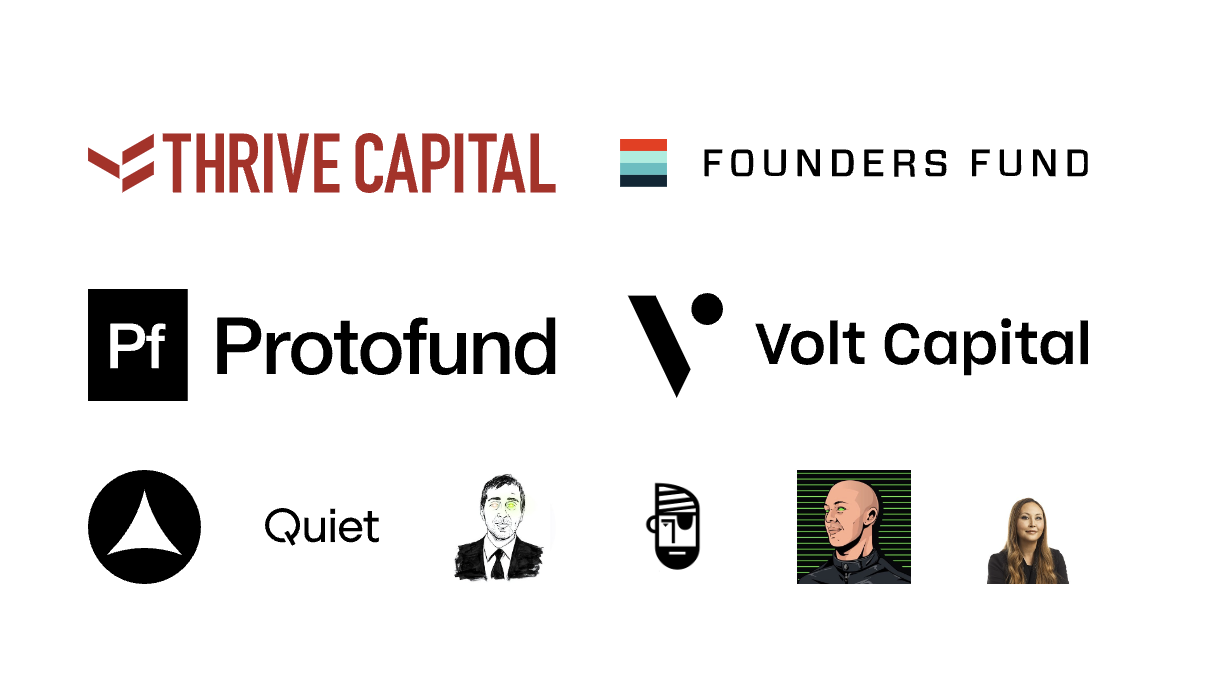 Our Team